Meet the Team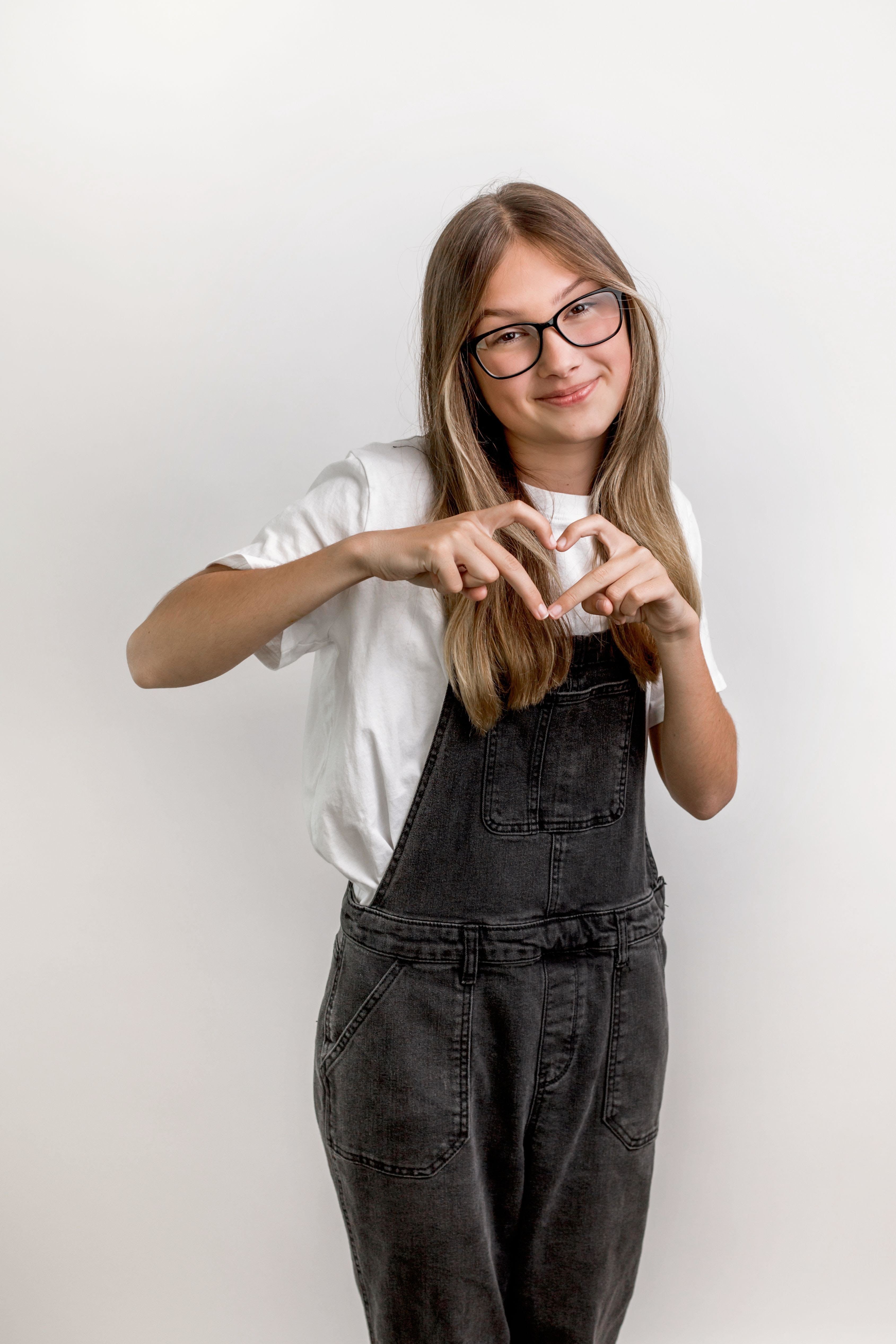 CEO and Founder
Ruby Kate Chitsey
Ruby Kate, age 13,  is the founder and CEO of  'Three Wishes for Ruby's Residents". Ruby Kate and her "Kid Board" work with essential staff across America to fulfill small wishes for nursing home seniors. Ruby Kate loves to serve residents who are impoverished and who are trying to make ends meet on a small government stipend but she fulfills wishes for ALL nursing home seniors. Ruby has raised over $300,000 for her cause since 2019 and fulfilled over 11,000 wishes for nursing home seniors. 
Ruby Kate was named of of "People Magazine's" "Ten Girls Changing the World in 2020". She is the 2021 national winner of the Prudential Spirit of Service Award and the first youth from the state of Arkansas to receive this prestigious title. She is also a 2021 Diana Award winner. This is the highest accolade youth can receive for their humanitarian efforts. She is also the first Arkansas to ever receive this award. She has been named a CNN Hero and a Fox News Midnight Hero. Ruby is an avid activist for seniors and is a national public speaker as well as an author. Ruby was also selected by Barbie and Mattel Corporation to be one of their Barbie Role Models for the 2019-2020 year for being a female leader who has shattered glass ceilings.
Ruby Kate leads this organization with her giant heart and with her motto "Kindness is my hobby". Her impact on nursing home seniors can be seen around the globe. Google her name and feel the true impact she has made in the lives of nursing home seniors since 2019. It's enormous, inspiring and above all, heartfelt.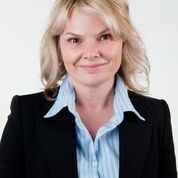 President 
Amanda Chitsey  APN RN MSN CWCN 
Amanda Chitsey is the president of Three Wishes for Ruby's Residents, a unique nonprofit that is taking America inside nursing homes and into the hearts of the residents who live in them. Amanda is a a graduate of the Medical University of South Carolina with a double major in Geriatrics and Adult Health. She completed her training at the Medical University Hospital in Charleston, SC with a specialty in Geriatrics before moving to a private practice in Arkansas in 1999. Amanda is a nurse practitioner and a small business owner. Amanda has been a champion for elder rights for over a quarter of a century. She is an author and national speaker. Amanda works hard to combat childhood bullying and to promote mental health and suicide awareness for youth. Amanda is an expert in her field and continues to be a primary care provider for nursing home residents in rural Arkansas. 
Amanda is married to Dr. Blake Chitsey and they have three children. 
Our Board of Directors
Our Board is unique and critical to our mission and growth.
Our Board of Directors is comprised of community and national leaders with expertise in a wide range of areas, including training, advocacy, education, nursing, medicine and business development. The Board meets in person regularly and is responsible for taking care of the strategic and financial health of the organization on an ongoing basis. 
Our "Kid Board" is comprised of youth activists who want to make a difference in the lives of nursing home seniors. They are a non-voting group who lend their vision to our Board of Directors. You see, our entire nonprofit grew from the unique but simple relationship between a child and an elder. We believe it is critical to the vision, mission and trajectory of this organization to have a "Kid Board" to continually remind the adults of their perspective, to offer ideas and creativity, and to help us think outside the box. Our Kid Board is comprised of incredible youth activists who share a common goal to give back to our elders. Our youth board has notable achievements such as a widely successful national book drive for seniors, a senior pet adoption program for residents in nursing homes and a national campaign to exchange postcards with lonely seniors.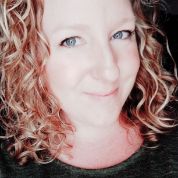 Vice President
April Gaeta is the mom of Kid Vice President Leo Gaeta. The Gaeta family saw first-hand the inadequacies of the financial safety net for residents of long-term care facilities; both April's father and mother-in-law spent their final years in Alzheimer's units. These experiences inspired April to get involved, help where she could, and raise awareness. She learns from watching Leo, who displays the simple, childlike insistence that justice be service, that hurt is never ignored, and that the only way is to love BIG. April is a small business owner who brings a broad range of knowledge and a unique perspective to our organization. Her favorite things are road trips, hiking, learning, and quality time and good food shared with loved ones.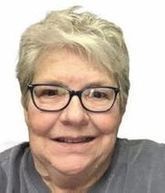 Treasurer
Joy Prater is currently the Executive Director at "Ozark Share & Care" and has held that position for 31 years! Ozark Share & Care is a nonprofit emergency service program that is an essential part of our local community. They provide emergency food to anyone in need. Joy is the Mother of 3 children. Joy studied nursing at the University of Arkansas and spent many years working in urology and the Area Agency on Aging. She is an ordained deacon in the Episcopal Church and attends St. John's Episcopal Church.
She is the former President of The Boone County Resource Council and Arkansas Hunger Alliance. She is also a former member of the North Arkansas Regional Medical Center's Board of Directors.
We are so proud that Joy is one of the senior citizens on our board. We value her insight and unique perspective.
She brings immense experience and heart to our board and is a true asset.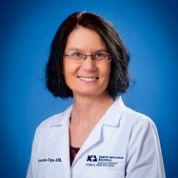 Secretary 
Ms. Cope has been a nurse for over 20 years and the majority of this time has been serving the older population. Ms. Cope worked 16 years overseeing the Harrison Veteran's Outpatient clinic and spent an additional 3 years in the long-term care setting. Ms. Cope received Boone County's "Nurse of the Year" award 6 times! Ms. Cope also received the prestigious merit award from the Boone County Chamber of Commerce for her dedication and service to Veterans. Ms. Cope manages a busy medical clinic and over 60% of their patient population is greater than 60 years old. Ms. Cope is constantly challenging healthcare to find ways to improve access to care for the older population. She has set up a telecommunication system for this population recently with great success. Ms. Cope also arranged for senior blood draws to be done from their car to minimize their exposure and struggles to get in and out of a car. We love Mrs. Cope's innovation, energy and ability to improve the lives of our frail elders and we welcome what she brings to our team. 
Educational Programs Chair 
Erin Lieblong is a teacher and the Gifted and Talented Coordinator for the Harrison School District in Arkansas. She has her Bachelor's Degree in Early Childhood Education, and a Master's Degree in Gifted, Talented, and Creative.  She lives in Harrison, AR with her husband, Paul, and their three boys.  She loves to spend time with family and friends, and enjoys the outdoors.  Her goal with Three Wishes is to connect generations.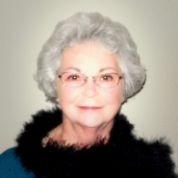 Fiscal Manager 
Lynda Barnard MEd 
Lynda has a Master's in Elementary Education and has over 26 years experience as a kindergarten teacher in the Georgia Public School System. Lynda is a tireless leader in the field of education and brings an enormous amount of knowledge to our team. We value our relationship with fellow educators and Lynda helps us cultivate these relationships in our community and beyond. 
Lynda is also one of our amazing senior citizen board members. Her insight on aging, ageism and geriatrics is paramount to what we do and how we view the world around us. 
Lynda works closely with our CPA, Barbara Heyliger, to provide oversight, transparency and to ensure fiscal responsibility.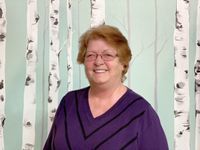 Gayle Evans
Gayle is a RN with 31 years of experience in long-term care. She started out in a support position in long-term care but quickly discovered that the older population needed more personal, hands-on involvement. With this is mind, Gayle decided to further her education and she returned to college for a nursing degree. The rest is history and she has spent well over a quarter of a century caring for our country's most frail senior citizens.
The majority of her career was spent as a director of nursing for long-term care. This allowed Gayle to provide research and education to the geriatric population she served. It also provided a platform for her to share this knowledge with peers, staff, families and the public at large about the true specialty of long-term care.
Gayle was instrumental in the development of one of the first Alzheimer's Units in Arkansas, leading staff and families to a better understanding of the unique needs of this portion of the geriatric population. Gayle was a pioneer in her field by using a person-centered approach to care in the Alzheimer's Unit and by providing this in a home-like environment. The result was an overall increase in comfort and satisfaction not only for the residents but for the families as well.
Gayle was instrumental in developing training programs for the certified nursing assistants (CNA) that are so crucial to the field of long-term care as a whole. She helped hundreds of students take courses and pass their CNA exams.
Her current interests and goals are to provide assistance with the development of community support for the aged population with a focus on those that require 24/7 care and reside in long-term care.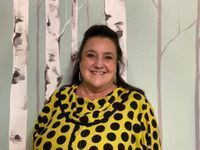 Community Outreach
Marsha Carter
Marsha (Hicks) Carter was born and raised right here in Harrison, Arkansas. She was the last daughter of three to Arlis and Fayetta Hicks. She and her sisters were known as the "singing Hicks girls".
Marsha graduated from Harrison High School and North Arkansas College. Marsha worked in marketing and public relations all of her life. Her career began at the Hits 96 radio station (formally 97 Country) in sales, followed by marketing, public relations, foundation, physician recruitment and volunteer management at North Arkansas Regional Medical Center for more than 30 years. She is currently employed by the office of Dr. Chris Taylor.
Marsha is married to Byron Carter and they have one son Colby Carter, Colby's wife, Kali Carter, and one grandson Easton Carter.
Marsha and her family attend Batavia Assembly of God and enjoy the lakes and rivers, boating, riding side-by-side's, dirt roading and doing anything in outside!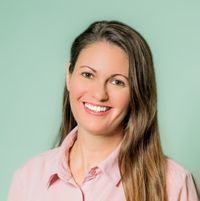 Wish Coordinator
Eva Reece
Eva is our Wish Coordinator. She operates and coordinates the wish items we send out of our Three Wishes Community Center in Harrison, AR. She also helps us identify impoverished nursing home residents to ensure we are capturing their specials needs. Eva helps lead our "Three Wishes for Whiskers" program that identifies and places senior shelter cats with seniors in the nursing home! Eva collaborates with Ozark Humane Society, Ozark Homeward Bound pet program and local animal activists to help make our cat program a big success for seniors and cats. Eva also helps us with our many youth programs at the center that pairs senior citizens with local children. Stop by the center and see Eva!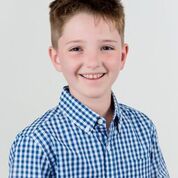 Kid President 
Oliver age 11
Specialty: Books, literature, technology in the elderly, disabilities, blindness, Veterans  
Oliver has collected over 1000 books nationally to build better libraries for elders residing in institutions. Oliver is an avid reader and he noticed the books available to elders in nursing homes were poor quality and thrift store cast aways. Elders love to read and Oliver is providing quality books for them. Send Oliver your used books- he will put them to excellent use. PO Box 1546 Harrison AR 72602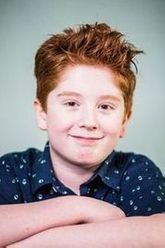 Kid Vice President
Leo Gaeta, age 11, lives in Harrison, Arkansas with his Mom April, Dad Scott, and four cats. The Gaeta family moved to Harrison in 2015 to care for Leo's late grandfather, who had Alzheimer's disease and spent his last years in one of the very nursing homes that Ruby Kate serves. Leo is committed to the values of kindness, compassion, and empathy. He was born in Fort Lauderdale, Florida, where he learned at a very young age to care for the homeless community by filling bags with socks, snacks, toiletries and other comfort items and handing them out during their daily travels. Leo loves to entertain and make people laugh, and wants to make a positive difference in the lives of others. In his free time, Leo enjoys reading, video games, snuggling his kitties, and training in Brazilian jiu jitsu. He loves to watch YouTube videos about astronomy, advanced mathematics, physics, mythology, and riddles. He is honored to serve alongside Ruby Kate in this organization, helping her spread joy and connect with our precious elders.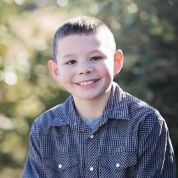 Kid Secretary 
Sawyer Hartman 
Age 10
Specialty: Books, literature, activities for nursing home seniors
Sawyer is the workhorse behind many of the awesome activities we come up with for nursing home seniors. Sawyer arranges for live bands to play, fireworks and barbeques, child plays and skits and tons of homemade goodies for the residents. Sawyer also helps secure donated goods from local businesses and works hard to include local youth in all of our activities and programs.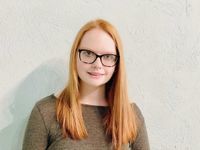 Youth Leader for Carroll County
Julianna Eastwood
Julianna is 15 years old and lives in Berryville, Arkansas with her parents, little sister and two amazing dogs. She has been volunteering for over half of her life!  She has spent the last eight years volunteering with Veterans and people with disabilities. She wants to be a paramedic when she grows up "because I love to help those in need". Her biggest role model is her Dad. When asked for three words to describe her Dad, she says "he is courageous, humble, and adventurous". Julianna says she volunteers because she loves making a difference in someone's life.  Her motto in life is,  "don't dis someone for what they can't do, focus on the things they can."  She loves to help senior citizens and two of her most favorite things about them are their love for others and the life experiences and history they can share.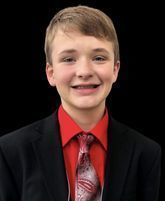 Youth Leader for Newton County
Wapiti Mefford
Wapiti Mefford is a 15 year-old Arkansas native and he is a 9th Grader at Jasper High School. "Wapiti" is an Indian name for elk. Wapiti has been volunteering "ever since I can remember" and we LOVE his servant's heart.
His role model is Jesus and he is the biggest influence in is his life. He says "Jesus teaches us to have compassion, kindness and love for everyone.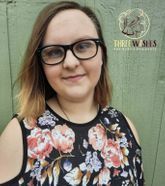 Youth Director/Leader for Arts Newton County 
Carly Moore
Carly is 14 years-old and she is an 8th grader at Jasper High School. Carly was born and raised in the tiny town of Parthenon, Arkansas (population 159!!) Her hobbies include painting, singing, playing instruments, and reading.
She wants to be a teacher when she grows up.
Her role model is her older sister and when asked for 3 words to describe her she says "smart, funny and incredible".
Carly wants to volunteer because she has always wanted to help those in need.
Her favorite motto is "Stay curious, stay weird, stay kind and don't let anyone tell you that you aren't smart, brave or worthy enough." by Alex Hirsch
Her favorite thing about nursing home seniors is the stories they can share about the past.
Our nonprofit understands that all people, regardless of age, deserve the ability to express themselves through art and music. Too often, nursing home seniors do not have access to quality art projects or musical instruments.  We have brought Carly on board to provide nursing home seniors with meaningful, rewarding art projects that can be used in nursing homes right here in Arkansas and across the country to bridge the gap between the arts and nursing home seniors.
If you have an interest in helping Carly bridge the gap and help her with this amazing project please email us!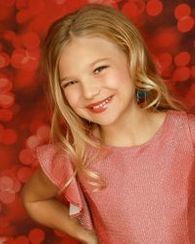 Youth Director/Leader for Literacy Newton County
Delaney 
Delany is 11 years old and a 5th grader at Jasper Elementary. She has been volunteering since she was 7, both at her church and through 4-H. She and her brother raised chickens through 4-H and provided over 100 DOZEN eggs to a local Christian food bank. She is also an Arkansas Diamond State Princess!
Delaney's hobbies include basketball, soccer, singing, playing the piano, hunting, traveling with family, participating in pageants, and of course, READING!
Delaney has lived in Arkansas her whole life, and lives on the outskirts of Jasper just 5 minutes from the Buffalo National River. Jasper is known for its friendly people and the annual Elk Fest.
She would love to be an elementary teacher when she grows up so she can inspire young minds!
Delaney describes herself as sociable and compassionate. She loves people, and the residents are going to love her! She says her role model is Dr. Martin Luther King, Jr. because he was courageous, God-fearing, and unrelenting.
Delaney believes that "Volunteering is a gift that has no boundaries." She loves the wisdom and life experience of older folks. She says that her motto is Jeremiah 29:11, "For I know the plans I have for you," declares the LORD, "plans to prosper you and not to harm you, plans to give you hope and a future."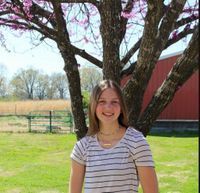 Good Deeds Director 
Kayin Baker
Kayin is a 15 year-old Arkansas native and is a sophomore at Harrison High School.
Her motto in life is "There's a lot of beauty in ordinary things. Isn't that kind of the point?" – Pam Beesly(The Office)
When asked about the most inspirational role models in her life she says without a doubt it's her grandparents. They taught her perseverance, determination, and how to truly care about other people. ❤️
Kayin LOVES to volunteer because she learned at an early age that even the smallest acts of kindness make her feel her very best.
Kayin wants to be a chemical engineer when she grows up. She loves that chemical engineers are tackling big world issues like starvation, disease and poverty and she can't wait to be a part of the solution.
Kayin will fulfill wishes and lead innovative service projects for our nonprofit so that we can have a BIGGER impact on the lives of our seniors living in assisted living facilities, retirement centers and group homes.
Contact Us: 3wishesforruby@gmail.com
Find us on Facebook @ Three Wishes for Ruby's Residents