Meet the Team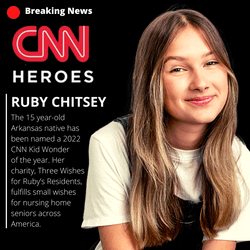 CEO and Founder
Ruby Kate Chitsey
Ruby Kate, now 15, is the founder and CEO of 'Three Wishes for Ruby's Residents". Ruby Kate and her "Kid Board" work with essential staff across America to fulfill small wishes for nursing home seniors that are low on family, happiness or funds. Ruby has spent over $500,000 fulfilling wishes and raising awareness for nursing home seniors since 2018. The headquarters of her organization is located in Harrison, Arkansas and you will find Ruby here after school, on the weekends and all summer. This 5000 square space also serves as a community center to connect the young and the old.
Ruby Kate has received the highest accolades a youth can receive for humanitarian work. She has become affectionately known as  "America's Granddaughter" because her passion for nursing home seniors is unmatched. She has started a movement. Ruby Kate was recently named CNN's "Kid Wonder of the Year" for 2022. She was a finalist for Time Magazine Kid of the Year 2022. She was also named as one of "People Magazine's" "Ten Girls Changing the World in 2020". She is the 2021 national winner of the Prudential Spirit of Service Award and the first youth from the state of Arkansas to receive this prestigious national title. She is also a 2021 Diana Award winner- an award bestowed to some of the most influential humanitarian young adults in the world. Ruby is an avid activist for seniors and is a national public speaker as well as an author. Ruby was also selected by Barbie and Mattel Corporation to be one of their Barbie Role Models for the 2019-2020 year for being a female leader who has shattered glass ceilings. Every award means someone is noticing the plight of nursing home seniors.  That's a win. 
Board of Directors  
Our Board is unique and critical to our mission and growth.
Our Board of Directors is comprised of community and national leaders with expertise in a wide range of areas. 
Our "Kid Board" is comprised of remarkable youth activists who want to make a difference in the lives of nursing home seniors across the nation.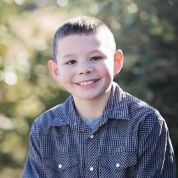 Kid Secretary 
Sawyer Hartman -Age 12

Specialty: Books, literature, activities for nursing home seniors
Sawyer is the workhorse behind many of the awesome activities we come up with for nursing home seniors. Sawyer arranges for live bands to play, fireworks and barbeques, child plays and skits and tons of homemade goodies for the residents. Sawyer also helps secure donated goods from local businesses and works hard to include local youth in all of our activities and programs. 
Sawyer's family owns a small business that combines athletics with public service. It's called the Dug Out. Athletes don't just learn how to compete; they also learn how to give back to their community. Sawyer helps kids from his community complete small service projects before and after practice. The concept is great athletes, great humans. The athletes accomplish a lot for our local nursing home seniors!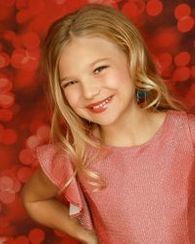 Kid Board Member
Delaney-Age 12
Delany is a 6th grader at Jasper Elementary. She transitioned to a spot on our main Kid Board in 2022 after serving a year as our Youth Literacy Director. She has been volunteering more than half of her life! She started helping others in her community when she was just 7 years old. She and her brother raised chickens through 4-H and provided over 100 DOZEN eggs to a local Christian food bank. She is also an Arkansas Diamond State Princess. 
Delaney is serious about raising awareness about the issues facing seniors living in long-term care. She is passionate about giving back to nursing home seniors, finding meaningful ways to connect with them and showing other kids how to do it!  Her hobbies include basketball, soccer, singing, playing the piano, hunting, traveling with family, participating in pageants, and of course, READING!
Delaney has lived in Arkansas her whole life, and lives on the outskirts of Jasper just 5 minutes from the Buffalo National River. Jasper is known for its friendly people and the annual Elk Fest.
She would love to be an elementary teacher when she grows up so she can inspire young minds!
Delaney describes herself as sociable and compassionate. She loves people and especially senior citizens! She says her role model is Dr. Martin Luther King, Jr. because he was courageous, God-fearing, and unrelenting.
Delaney believes that "Volunteering is a gift that has no boundaries." She loves the wisdom and life experience of older folks. She says that her motto is Jeremiah 29:11, "For I know the plans I have for you," declares the LORD, "plans to prosper you and not to harm you, plans to give you hope and a future."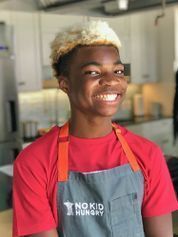 KId Board Diversity and Inclusion Advisor
Michael Platt-Age 16
Michael is a 16-year-old baker, business owner, social entrepreneur and food justice advocate. Michael has been baking since he was 9 years old but has been interested in the challenges of inequality since, at age 6, he learned about Dr Martin Luther King, the historic March on Washington and the fight for equality for people of color. Inspired by a pair of TOMS shoes he received as a present, Michael decided that he would begin a baking business with a 1-for1 model. From the beginning of Michael's Desserts, he has donated a dessert to someone in need for every one dessert that he sells.  With this model Michael has served hundreds of people
Michael appeared in season 4 of Kids Baking Championship on Food Network as well as Season 1 of Be Our Chef on Disney and has been featured in the Washington Post, Good Morning America, The Today Show and CNN. 
We are thrilled to have Michael on board. He joined in December 2021.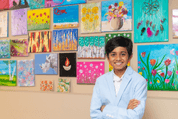 Kid Board Art Advisor 
Arsh Pal: Age-12 
Arsh loves nature, animals, travelling, and playing. He also loves to read. Arsh started his journey when he was 8 years old. He loves making artwork using acrylic paint, resin, mix media, and pencil sketch. He also likes to recycle old paintings by refurbishing them.  Arsh decided to sell his artwork and support kids who are suffering from cancer. He began by displaying art at his school, library, and other places in his community.  Thanks to the love and support of friends, family, and community, Arsh was able to raise funds to support various service projects.  He made his first donation of $1000 to St. Jude Children's Hospital. Arsh also teaches painting to kids and adults. He volunteers at nursing homes by hosting art activities for the residents. Arsh has donated $15000 to St. Jude Research Hospital, Easterseals Central Illinois, Make-a-Wish and Compass to Care. Arsh has been nominated as one of the top ten "Movers, Shakers and Newsmakers" from the Dubuque, IA area Chamber of Commerce. His art has been displayed at many galleries, libraries, and schools. He has also been a featured artist of the month in various art galleries.
Checkout more details of paintings on his Facebook page, youtube & Instagram at "ArtbyArsh"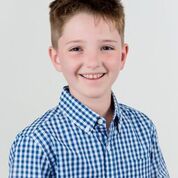 Kid Board Member  
Oliver-Age 13
Specialty: Books, literature, technology in the elderly, disabilities, blindness, Veterans  
Oliver read a 1000-page book when he was 9 years old. The boy knows the importance of a good book. Oliver has collected over 2000 books nationally to build better libraries for elders residing in institutions. Oliver was inspired to collect books just for seniors when he noticed the books available to elders in nursing homes were poor quality and thrift store cast aways. Elders love to read and Oliver is providing quality books for them. Send Oliver your used books- he will put them to excellent use. PO Box 1546 Harrison AR 72602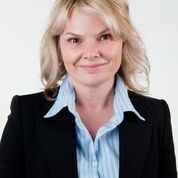 President 
Amanda Chitsey  APN RN MSN  
Amanda is a small business owner and has been a geriatric nurse practitioner for 25 years. She works exclusively in nursing homes, and she has unique access to a huge population of nursing home seniors who would love to feel loved. Nursing home seniors are lonely. We have 54 million seniors living in our country and many of them live in some type of long-term care facility. They have little visitors and even less connection to the outside world. They long to feel meaningful again. Amanda works alongside her daughter, Ruby Chitsey, and their collective goal is to brighten the days of seniors in long-term care and show others how they can easily make a palpable difference in their lives. Quite often, one of their wishes is to feel less lonely. Ruby has been able to fulfill this need by sharing simple service projects that connect nursing home seniors with school children, classrooms, groups and adults. 
Amanda Chitsey is the current president of Three Wishes for Ruby's Residents. Amanda is a graduate of the Medical University of South Carolina with a double major in Geriatrics and Adult Health. She completed her training at the Medical University Hospital in Charleston, SC with a specialty in Geriatrics before moving to a private practice in Arkansas. Amanda has been a champion for elder rights for over a quarter of a century. She is an author and national speaker. Amanda works hard to combat childhood bullying and to promote mental health and suicide awareness for youth. Amanda is an expert in her field and continues to be a primary care provider for nursing home residents in rural Arkansas. 
Vice President
April Gaeta
Mom of Kid Vice President Leo Gaeta. The Gaeta family saw first-hand the inadequacies of the financial safety net for residents of long-term care facilities; both April's father and mother-in-law spent their final years in Alzheimer's units. These experiences inspired April to get involved, help where she could, and raise awareness. She learns from watching Leo, who displays the simple, childlike insistence that justice be service, that hurt is never ignored, and that the only way is to love BIG. April is a small business owner who brings a broad range of knowledge and a unique perspective to our organization. Her favorite things are road trips, hiking, learning, and quality time and good food shared with loved ones.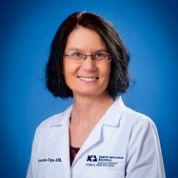 Secretary 
Mandy Cope
Ms. Cope has been a nurse for over 20 years and the majority of this time has been serving the older population. Ms. Cope worked 16 years overseeing the Harrison Veteran's Outpatient clinic and spent an additional 3 years in the long-term care setting. Ms. Cope received Boone County's "Nurse of the Year" award 6 times! Ms. Cope also received the prestigious merit award from the Boone County Chamber of Commerce for her dedication and service to Veterans. Ms. Cope manages a busy medical clinic and over 60% of their patient population is greater than 60 years old. Ms. Cope is constantly challenging healthcare to find ways to improve access to care for the older population. She has set up a telecommunication system for this population recently with great success. Ms. Cope also arranged for senior blood draws to be done from their car to minimize their exposure and struggles to get in and out of a car. We love Mrs. Cope's innovation, energy and ability to improve the lives of our frail elders and we welcome what she brings to our team.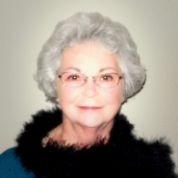 Fiscal Manager 
Lynda Barnard MEd 
Lynda has a Master's in Elementary Education and has over 26 years experience as a kindergarten teacher in the Georgia Public School System. Lynda is a tireless leader in the field of education and brings an enormous amount of knowledge to our team. We value our relationship with fellow educators and Lynda helps us cultivate these relationships in our community and beyond. 
Lynda is also one of our amazing senior citizen board members. Her insight on aging, ageism and geriatrics is paramount to what we do and how we view the world around us. 
Lynda works closely with our CPA, Doshier and Associates, to provide oversight, transparency and to ensure fiscal responsibility.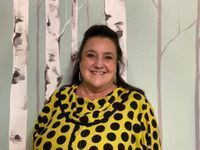 Community Outreach
Marsha Carter
Marsha (Hicks) Carter was born and raised right here in Harrison, Arkansas. She was the last daughter of three to Arlis and Fayetta Hicks. She and her sisters were known as the "singing Hicks girls".
Marsha graduated from Harrison High School and North Arkansas College. Marsha worked in marketing and public relations all of her life. Her career began at the Hits 96 radio station (formally 97 Country) in sales, followed by marketing, public relations, foundation, physician recruitment and volunteer management at North Arkansas Regional Medical Center for more than 30 years. She is currently employed by the office of Dr. Chris Taylor.
Marsha is married to Byron Carter and they have one son Colby Carter, Colby's wife, Kali Carter, and one grandson Easton Carter.
Marsha and her family attend Batavia Assembly of God and enjoy the lakes and rivers, boating, riding side-by-side's, dirt roading and doing anything in outside!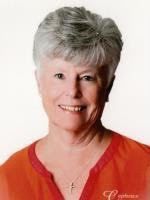 Volunteer Outreach Chair
Margaret Underwood
Margaret is a native of Oklahoma. She is a former teacher and she spent 37 years of her life serving in that role. She taught junior high school and junior college and she had a real passion for teaching high schoolers. Margaret graduated from the University of Tulsa with a Bachelor of Science in Business Administration. 
Margaret has extensive volunteer experience. She began volunteering at North Arkansas Regional Medical Center in 2004 and logged more than 8000 volunteer hours. Margaret served as the President of the Arkansas Hospital Auxiliary Association and she also served 9 years on the Boone County Equalization Board. She is an active member of the Boone County Library Foundation. Her hobbies include singing in the Harrison Community Choir, gardening, raising longhorn cattle and sharing music of all kinds with her husband. 
Margaret is married to Colonel David C Underwood USAF (RET) and she moved to Arkansas in 2003.  Margaret is very proud of her blended family of five children. She and  David also have 10 grandchildren from ages 1-19!!! She says their family reunions are quite interesting! They have a sweet love story and actually met way back in 1957 when they played in the Miami, OK Junior High School Band. One played the oboe and the other played the tuba. Can you guess which one she played? 
Margaret brings extensive volunteer experience to the Board of Three Wishes for Ruby's Residents. She states, "I'm very proud to serve on the board. It's a wonderful tribute to Ruby, her family and her town for helping those who reside in nursing home facilities".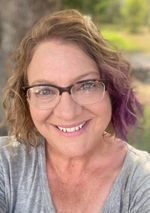 Board Member
Melissa A. Chu, M.D.
Melissa is a 1992 graduate of the University of Arkansas for Medical Sciences and completed her residency in Internal Medicine at UAMS in 1995.  After moving to Harrison in 1995, Melissa served on the staff at North Arkansas Regional Medical Center until 2006, when she "retired "to be an active stay-at-home mom.  Melissa served as Medical Director at Legacy Hospice of North Arkansas from 2006 through 2020, and is currently Medical Director at Maple Esplanade Assisted Living since its opening in 2012, and has served as the regional clinician for the Arkansas Department of Health Chest Clinic in north Arkansas since 2008.
Melissa has been involved in all levels of PTA during her childrens' school years and was also a proud band and choir mom until they all graduated high school.  She has volunteered with organizations in the community including The CALL of Boone and Newton Counties and MomsConnect.  Melissa currently volunteers with the HMS yearbook staff and the HMS EAST program.  She is active in Eagle Heights Baptist Church and enjoys spending her free time with her husband, Victor.  Victor and Melissa have four children:  Kennon, Hannah, Victoria, and Conner.  Melissa is excited at the opportunity to serve area nursing home and assisted living residents alongside the Three Wishes for Ruby's Residents team.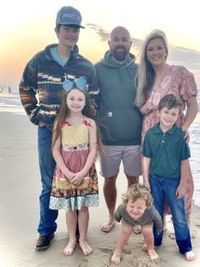 RN Long-Term Care Expert, Clinical Outreach
Jordan Chaney
I'm 32 years old and am an Ozark native. Keagan, and I have been married for 10 years and we have 4 kids: Aidan, Maggie, Judson and Auggie. We enjoy outdoors the most as a family: hiking, gardening, playing cards, walking, bike riding, playing basketball, and going to the river. We are consumed with sports most seasons though love coming back to our home sweet home. I personally enjoy painting, thrifting, blogging, coffee shops, reading, and coming up with new projects for our home. I have been a Nurse for 10 years, the last 5 spent at Hospice of the Hills. Since being with Hospice, I have made almost 3200 patient visits! I have received the Heart Award from Hospice and Palliative Care Association of Arkansas in 2018, awarded by Arkansas Business Bureau as Nurse of the Year in 2019 and featured in Arkansas NEXT Magazine in 2020. I am currently enrolled in Arkansas Tech University RN-BSN online program with goals to pursue my Master's. My original first love in nursing was long term care where the first half of my nursing career blossomed. I grew up from a young age visiting my Great-Grandmother in the Nursing Home and understand the need for greater good for our Resident's. I am very excited and honored to serve along with Three Wishes for Ruby's Residents!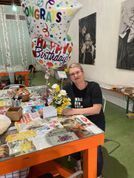 Wish Coordinator
Eva Reece
Eva is our Wish Coordinator. She operates and coordinates the wish items we send out of our Three Wishes Community Center in Harrison, AR. She also helps us identify impoverished nursing home residents to ensure we are capturing their specials needs. Eva helps lead our "Three Wishes for Whiskers" program that identifies and places senior shelter cats with seniors in the nursing home! Eva collaborates with shelters and local animal activists to help make our cat program a big success for seniors and cats. Eva also helps us with our many youth programs at the center that pairs senior citizens with local children. Stop by the center and see Eva! 
Contact Us: 3wishesforruby@gmail.com
Find us on Facebook @ Three Wishes for Ruby's Residents
Ava Grayce Prestridge 
Age 14 
Kid Board Member 
Leader for the state of Lousiana
Ava Grayce brings her cat, Atticus, on her trips to the nursing homes in Louisiana. Ava Grayce is the "Ruby" for LA!!! Ava Grayce is leading the way for youth activism and she is showing others how to volunteer and connect with nursing home seniors. Do you have ideas for Louisiana? Let us know.